QUEEN Rhapsody SYMPHONIC
Natalia Posnova Queen Rhapsody
One of the greatest rock bands of all time, Queen commanded world stages astounding huge audiences with incredible music, eloquent lyrics and fantastic live performances. Legendary Queen anthems and ballads have stood the test of time to become staples in the modern vocabulary of rock, and classics in their own right.
Now, Russian beauty and virtuoso concert pianist, Natalia Posnova, vividly interprets the notorious opus of Queen in her own "Queen Rhapsody", a breathtaking orchestral production featuring exquisite classical grand-style piano arrangements of the renowned hits that rocked the planet.
The only concert pianist in the world permissioned to compose original classical interpretations of Queen's music and to have the blessing of legendary Queen guitarist, Brian May, Natalia Posnova conjures up a magical potion of enchanting adaptations translating the power of rock into glorious classical expression of epic proportion.
Reinventing the illustrious world of Queen, this crossover morphs rock 'n' roll energy with classical timelessness mixing Mercury & May with Bach & Rachmaninov.
Natalia Posnova's Queen Rhapsody … dynamite with a laser beam and guaranteed to blow your mind!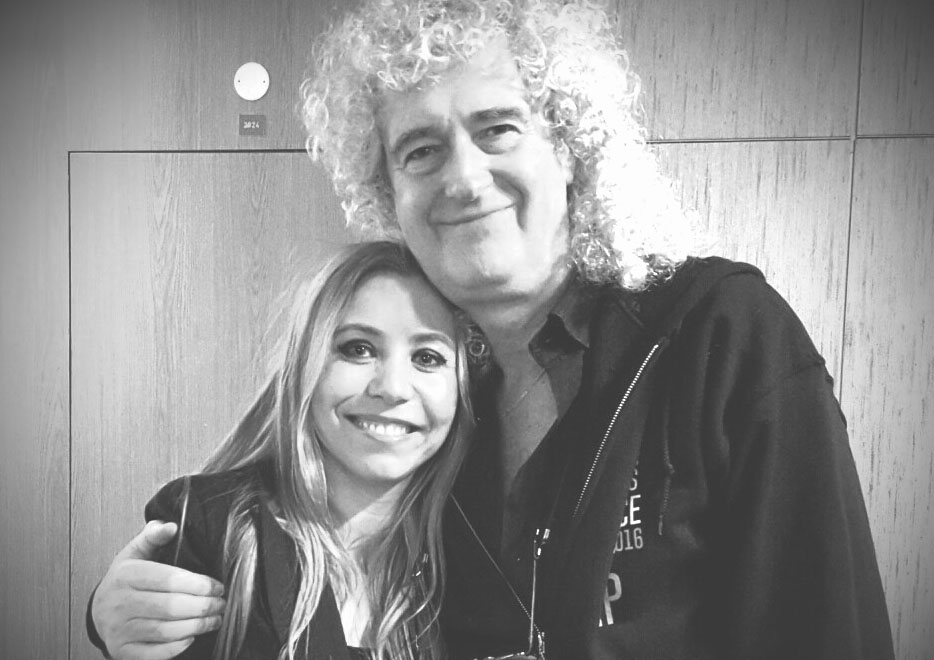 Natalia Posnova
Natalia Posnova, the magnificent concert pianist, composer and arranger transforms notorious rock pieces into virtuoso piano compositions for concert halls whispering with sophisticated music connoisseurs. The potent combination of her special affinity for the music of Rachmaninoff, the influences of her mother's love of classical music and her father's obsession with rock 'n' roll has crescendoed into Natalia's unique ability to create transcendent interpretations of both classical and contemporary music, making her the exceptional classical crossover artist.
After hearing Natalia's classical adaptation of "Flash", Brian May was prompted to tell the world:
"I just discovered Natalia Posnova. She is an amazing pianist and interpreter of songs. And I do not use this term lightly. … I have seriously, in all these years never seen or heard anything like this. To see this amount of beauty, talent, innovation and pure bravura in one shot is astounding. You all have to see her …enjoy …and marvel!!"
Brian May
Peter Freestone
Peter Freestone, Freddie Mercury's personal assistant and confidant, handled the day-to-day for the flamboyant Queen singer and was at his bedside when Freddie died in 1991.
Peter has co-authored two books about his life and adventures while traveling the world on tour with Queen, sharing personal photos and offstage experiences to provide a profound insight to the legend known as Freddie Mercury.
Peter is especially pleased to be a part of the Natalia Posnova Queen Rhapsody, bringing the music of Queen to classical concert halls in a way its never been heard before.
"I'm very much looking forward to it, it's going to be so much fun!"
Peter Freestone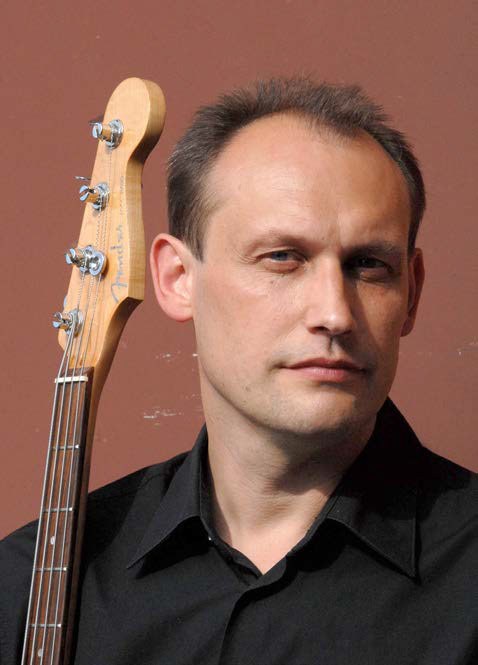 Tom Götze
One of the most talented classical and rock bassists in the world, Tom Götze orchestrates virtuoso bass lines transforming pulsating rock beats into an undercurrent of cascading rhythm.
Born in Dresden, Tom completed his Master Degree in tuba, bass guitar and double bass at the Carl von Weber College of Music. He also studied in New York and Los Angeles.
Tom has worked in the worlds of jazz, rock, pop, classical and soundtrack, collaborating with artists including Mike Stern, the Pet Shop Boys, Armin Mueller-Stahl, Günther Fischer, Adam Rogers, Richie Beirach, Arkady Shilkloper, Gitte Haenning, Manfred Krug, Volker Schlott, Uschi Brüning, Jiggs Wigham, Pascal von Wroblewsky, Andreas Gundlach, Christian Rover, Günther "Baby" Sommer and Günter Hörig. Tom has been a regular member of the Dresdner cult band "Dekadance" since 1989 and continues to make solo appearances in many projects of the Dresden Symphony Orchestra.
Before teaching double bass/bass guitar at the Carl von Weber College of Music in Dresden, Tom was a lecturer at the Academy of Music and Theater in Leipzig. In 2012, Tom was awarded the title of Honorary Professor.
Gordon McNeil
Born in Glasgow, Scotland, Gordon McNeil is a well-known drummer and a sought after multiinstrumentalist, music producer and mix engineer. He has performed and recorded with artists from around the world including GUN, Paolo Nutini, The Supernaturals, Ian Donaldson, H2O, Gary Mullen and The Works, Royal Wood, The Hussy's, GoGoBot, Glasvegas, The Dykeenies, Scope and Maeve O'Boyle.
In addition to his many achievements, Gordon owns Toy Town Records with a recording studio in the Scottish countryside. Gordon produced "Brothers in Arms" for Maeve O'Boyle, for which the pair received a personal invitation to perform for President Obama at the Whitehouse in Washington, D.C. in December of 2012.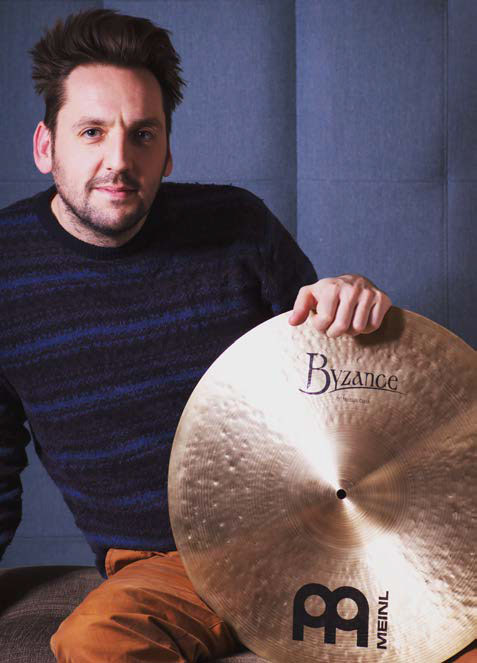 Michael Antony Austin
A strong tenor, Michael Antony Austin was born in Newcastle upon Tyne, England and has been living in Germany since 2000.
He began his career during his early teens, appearing in musicals such as Jesus Christ Superstar, Oliver, and The Pirates Of Penzance at the Theatre Royal and the New Tyne Theatre. In addition to his powerful solo performances, Michael has been featured with a host of various bands, appearing on many famous stages around the world.
Michael has supported artists as diverse as Chris Norman, Weather Girls, Frank Zander, The Calling, Steps, Madcon, Roland Kaiser, Reamon,
Snap!, Andreas Bourani, DJ Ötzi, Lutricia McNeal, Michael Wendler, Mark Medlock, Lucy Diakovska, Wigfield and Right Said Fred!.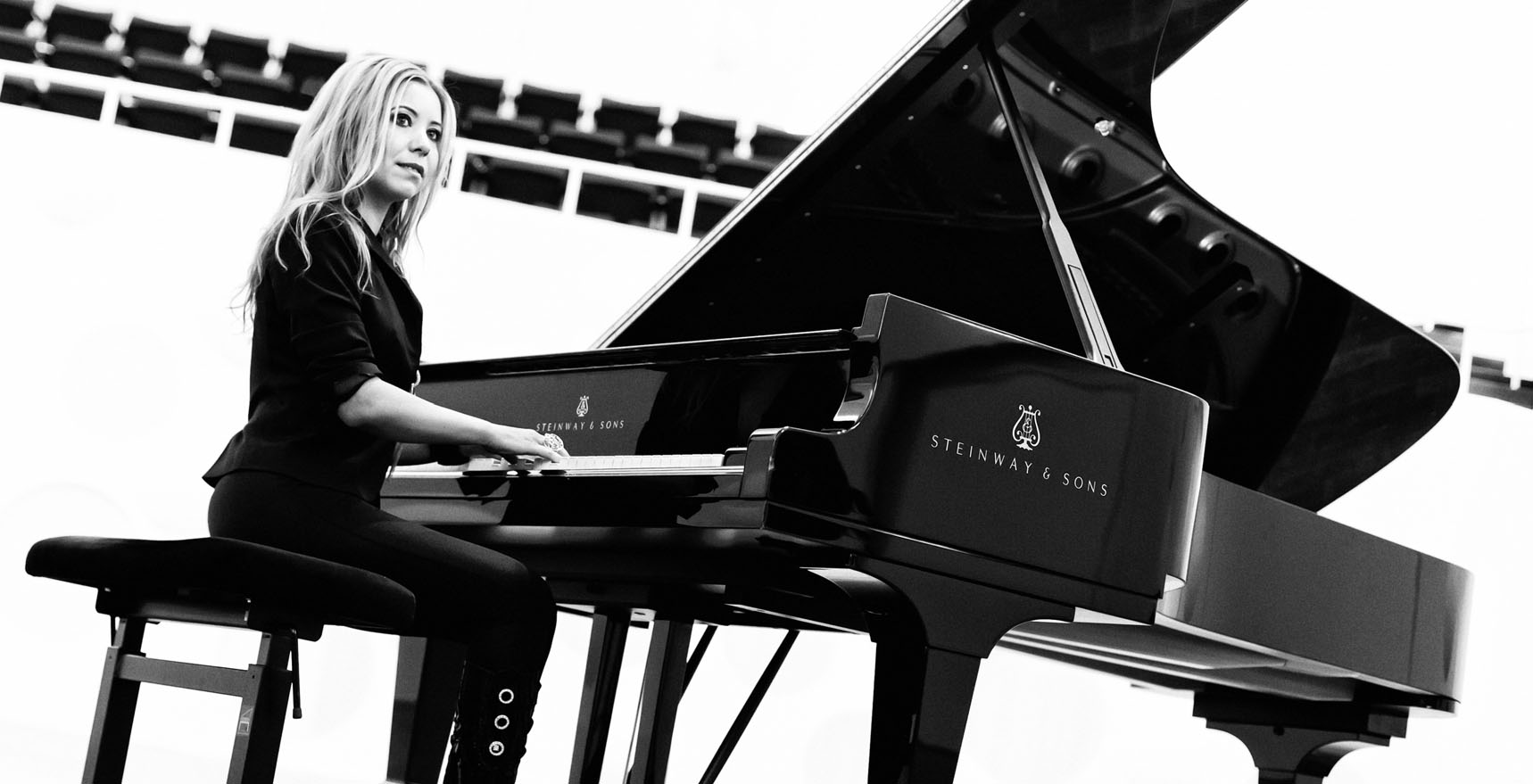 Natalia Posnova Queen Rhapsody
This brand new production features stunning classical presentations of the iconic music of Queen. Together with Bernd Wefelmeyer of the Babelsberg Film Orchestra, Natalia Posnova has penned breathtaking orchestral arrangements highlighting grand-style piano masterpieces bringing classical touches to a repertoire of iconic hits including "Who Wants to Live Forever", "The Show Must Go On", "Save Me", "Bohemian Rhapsody", "We Are the Champions" and many more.
Against a gorgeous backdrop of marvelous video and glorious light, a guest vocalist from the worlds of opera, rock and musical performs selected pieces to evoke the memory of flamboyant frontman Freddie Mercury. A seasoning of rock elements add flavoring spices to elicit the ultimate crossover experience.
Representing the family of Queen, Peter Freestone joins Natalia on stage making a rare appearance to the delight of Queen fans around the world.
Natalia Posnova Queen Rhapsody …. ringing the bells inside our minds to create a new kind of magic!